With the postponement of the release of the new film of the saga, Jurassic World: Dominion, Mattel's plans have perhaps been upset, and therefore the future offers us many repaint for the end of 2020 and the beginning of 2021.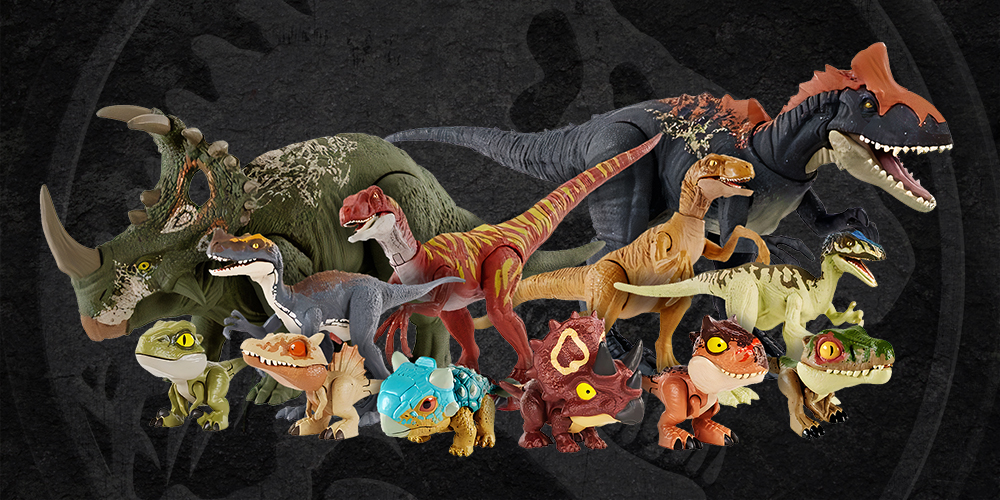 In the Attack Packs, however, we find a new model, the Trodon, which looks very similar to the one seen in Jurassic Park: The Game; it is definitely a welcome addition, and remember that someone has already seen it in stores! For the rest, the Gallimimus is interesting, with a color similar to that of the old Kenner toy.
Nothing new for the Savage Strikes: 2 non-exceptional repaint of Velociraptor.
Also for the Sound Strikes it is 2 repaint, but this time the new colors seem to hit the spot. The dark Cryolophosaurus is very beautiful, and the Sinoceratops has very similar colors to those seen in Jurassic World: The Destroyed Kingdom.
And finally here are the very nice new components of the Snap Squad; obviously these are repaint of previous releases, but this time they seem to be inspired by the dinosaurs that we will see in the second season of the Netflix series Jurassic World: New Adventures (Camp Cretaceous).
That's probably not all we'll see in 2021 (friends from Jurassic Report have a tentative checklist here), and we're hoping to see something new and interesting as well as the Troodon!
Article Source: collectjurassic.com